French Riviera Tour Including Cannes, Antibes, and Monte Carlo from Nice
Highlights
Guided visit of the Fragonard perfume factory
Panoramic views from Moyenne Corniche
Red carpet steps of the Palais des Festivals
Works from iconic French painters, poets, and entertainers
Reviews
Great tour guide. Wonderful sceneries
CrisAndConnie
Posted on:
2019/08/09
| CrisAndConnie
BULENT
Posted on:
2013/06/12
| BULENT
Read more
Overview
Nice
Available Daily
English
Pick-up available
What to expect
Experience the glitz and glamour of the world-famed French Riviera as you explore its iconic and historical places such as Cannes, Antibes, Saint-Paul-de-Vence, Eze, La Turbie, and Monte Carlo!
Overview
Inclusions: Transportation fee / English-speaking guide/driver / Admission to Fragonard Perfume Factory
Pick-up from Select Hotels in Nice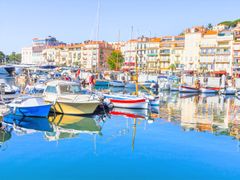 Experience the stardom in the famous city of Cannes. Marvel at the palaces along the Croisette Boulevard: the Carlton, the Majestic or the Martinez where the stars stay during the International Film Festival. Walk on the famous red carpet covering the stairs of the Palais des Festivals.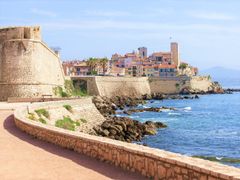 Antibes has become a focus of contemporary art through the great contribution of artist Pablo Picasso. Discover its old town, surrounded by beautiful harbor and walls built in the medieval period.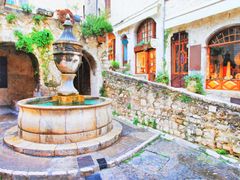 Notable for its modern and contemporary art museums and galleries, explore Saint-Paul-de-Vence, one of the oldest medieval villages on the French Riviera. Also, famous celebrities reside in this village.
Situated on top of the rocky outcrop overlooking a high cliff, wander through the medieval village of Eze. Then, visit the popular Fragonard perfume factory and learn about the history of perfume and its refining process.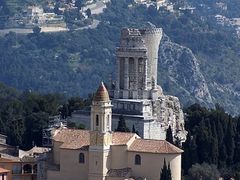 La Turbie is the best spot for a panoramic view of Monaco which is why it is called the "Monaco terrace." See the famous monument "Tropical of the Alps" dedicated to Emperor Augustus.
Visit the luxurious Principality of Monaco including the Prince's Palace, the Monte Carlo Casino, the gardens, and the Grand Prix circuit. Bring your camera and strike a pose in front of these architectural marvels.
Drop-off at Select Hotels in Nice
Location
Pick-up/Check-in Time & Location
Nice - Customer requested location
Drop-off/Check-out Time & Location
17:00
Nice - Customer requested location
Notes
Restrictions
If less than 2 participants are booked, the activity may not operate.
Other requirements
Please call the activity provider 24 hours before your activity to reconfirm your booking. Your voucher has the necessary contact information listed.
Booking requirements (# of participants, vehicles, hours, etc.)
You can book a maximum of 8.
Required items to bring & attire
A valid government-issued photo ID
Walking shoes
Comfortable clothing
Additional notes
The tour is available in English, French, Spanish, Italian, German, Russian, Portuguese, Dutch, and Greek.
To guarantee small group experience, this tour will be limited to a maximum of eight (8) guests.
The activity schedule is subject to change or cancellation due to weather or traffic conditions.
Great tour guide. Wonderful sceneries
2019/08/09
Couples
CrisAndConnie
We loved the tour. Plus points for a very accommodating tour guide. He's very promt in pick up and very knowledgeable of the areas visited. His driving skill was excellent. The tour was well planned and timing was very g...ood. And in every area we had a lot of pictures for memories. Tour guide was really amazing. Overall i would recommend it to my friends and family to take this tour and to anybody planning to do this tour. And i wouldn't mind to take to this tour again!
more
I had to suffer to make a print out at my hotel, because it was not confirmed when I bought this trip, but the tour operator was very helpful,


We had enjoyed this day trip very much. Eze village and St Paul de Vence are pretty and relaxing towns to visit.

Our driver cum tour guide is knowledgeable and informative. He speaks good English. Would recommend thi...s tour to our friends when they visit Nice.
more
Read all reviews (43)
Payment / Cancellation Policy
Payment Methods
Credit card payment
Cancellation Policy
Any cancellations made after 08:30 local time, 1 business days prior to the activity will be subject to a charge of 100% of the total amount.
Top-Rated Activities for Nice
French Riviera Tour Including Cannes, Antibes, and Monte Carlo from Nice
Experience the glitz and glamour of the world-famed French Riviera as you explore its iconic and historical places such as Cannes, Antibes, Saint-Paul-de-Vence, Eze, La Turbie, and Monte Carlo!