Loch Ness, Glencoe and Highlands Day Tour from Edinburgh
Highlights
Visit Loch Ness, the Highlands, and Glencoe
Learn more about the legendary tales of Scotland
Reviews
Tour of my life
Zivan Slavujevic
Posted on:
2019/06/04
| Zivan Slavujevic
Read more
Overview
Edinburgh
12.5 hour(s)
Available Daily
English
Pick-up not available
What to expect
Spend a full day discovering the myth of "Nessie" on a guided visit to Loch Ness, the Highlands, and Glencoe. Follow a route through Scotland's mountains and lakes made famous by their legendary tales.
Overview
Inclusions: Transportation fee / English-speaking guide/driver
Check-in at Rabbie's Cafe Bar
Depart from Edinburgh to the Highlands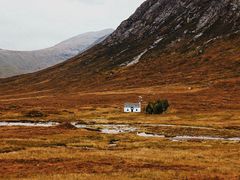 Embark on a sight-filled journey passing by Linlithgow Palace, Stirling Castle and the National Wallace Monument. See historical locations like the site where William Wallace won against the English army in 1297. Then, make a quick stop at Callander to rest over some coffe.
Watch the scenery change as you travel deeper into the mountains. Drive by lowland plains transforming dramatically into shimmering lakes, rugged hills and forest-filled troughs. Once a battleground of fiercely territorial clans, the Highlands now stand as an alluring proof of Scotland's beauty.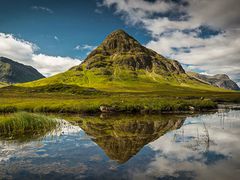 Head down to Glencoe, Scotland's most famous valley dotted with mesmerizing cliffsides and slopes. Its sheer beauty and tragic tales have caught the attention of countless storytellers, making the landscapes an ideal setting for blockbusters like the Harry Potter series.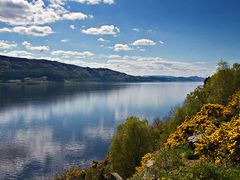 Enter Fort Augustus to reach the shore of Loch Ness. Best known for the legendary Loch Ness Monster (Nessie), the lake is the largest, by volume, in the country. Take the opportunity to search for the monster on a boat cruise, or enjoy lunch by the banks of the Caledonian Canal.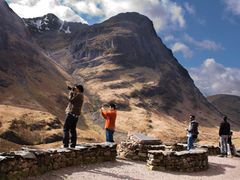 Pass by more views on your way back to Edinburgh. From the mountainous Cairngorms National Park, take a peak at Loch Laggan, Drumochter Pass and Blair Castle. Continue through the forests of Perthshire and make a quick stop for refreshments before reaching the capital.
Check-out at Rabbie's Cafe Bar
Location
Pick-up/Check-in Time & Location
Drop-off/Check-out Time & Location
Tour of my life
2019/06/04
Families
Zivan Slavujevic
We have seen the astonishing nature and have learned about the Scottish history and culture.
Many thanks to our driver and tour guide Duncan for unforgettable day in Scottish Highlands. Thanks to his enthusiasm, knowle...dge of history, storytelling and jokes this long driving tour was immensely interesting and unforgettable. He was there fully for us.
more
Read all reviews (1)
Payment / Cancellation Policy
Payment Methods
Credit card payment
Cancellation Policy
Any cancellations made after 08:00 local time, 3 business days prior to the activity will be subject to a charge of 100% of the total amount.
Top-Rated Activities for Edinburgh
Editor's Picks for Edinburgh
Restrictions
Children 5 years old and above can participate in this activity.
Required items to bring & attire
Luggage up to 31 lbs (14kg) per person is allowed.
Luggage must be similar to an airline carry-on bag (55cm x 45cm x25cm / 22in x 17in x10in).
An additional small bag for onboard personal items is allowed.
Walking shoes
Clothing that can get wet
Additional notes
Meals are not included in the price.
The Loch Ness boat cruise is not included in the price. You may pay directly on-site.
Please note that the Loch Ness boat cruise is available from Easter to December. Boat trips are not guaranteed on busy weekends and bank holidays.
Children under 1.35 meters will be provided a booster seat. Please specify the child's height upon booking.
Storage facilities are available near the tour departure points.
Travelers with luggage that exceed the specified size and weight will not be allowed to join the tour.
Please arrive at your check-in location 15 minutes prior to the start time.
Booking requirements (# of participants, vehicles, hours, etc.)
You can book a maximum of 8.
Loch Ness, Glencoe and Highlands Day Tour from Edinburgh
Spend a full day discovering the myth of "Nessie" on a guided visit to Loch Ness, the Highlands, and Glencoe. Follow a route through Scotland's mountains and lakes made famous by their legendary tales.