Cannes, Antibes and Saint-Paul-de-Vence Tour from Nice
Highlights
Hassle-free tour to 3 iconic French Riviera sites
Red carpet steps of the Palais des Festivals
Works of iconic painters Picasso, Chagall, and Matisse
Reviews
Susan
Posted on:
2017/08/26
| Susan
Yucel
Posted on:
2015/06/01
| Yucel
Read more
Overview
Nice
Available Daily
English
Pick-up available
What to expect
Join the tour to three great places in French Riviera. Feel the stardom in Cannes, from Croisette to the film festival Palace. See Antibes' famed harbor and walls, and Saint-Paul-de-Vence's galleries.
Overview
Inclusions: Transportation fee / English-speaking guide
Pick-up from Select Hotels in Nice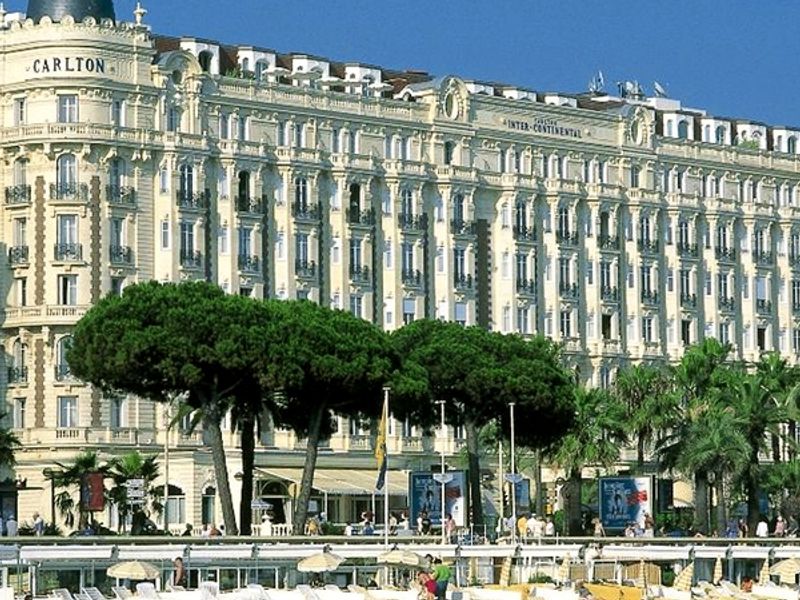 Wander around the famous city of Cannes, where the annual international film festival is held. Admire the palaces along the Croisette Boulevard: the Carlton, the Majestic or the Martinez where the stars stay during the Film Festival. Walk on the famous red carpet of the Palais des Festivals.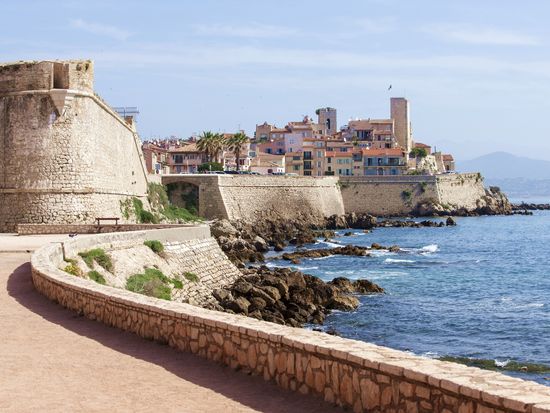 Tour the old town of Antibes, surrounded by beautiful harbor and walls built in the medieval period. The town has become a focus of contemporary art through the great contribution of artist Pablo Picasso.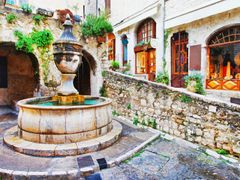 Discover Saint-Paul-de-Vence, one of the oldest medieval village on the French Riviera. It is notable for its modern and contemporary art museums and galleries. Also, famous celebrities reside in this village.
Drop-off at Select Hotels in Nice
Location
Pick-up/Check-in Time & Location
Nice - Customer requested location
Nice - Customer requested location
Drop-off/Check-out Time & Location
13:30
Nice - Customer requested location
18:00
Nice - Customer requested location
Notes
Restrictions
If less than 2 participants are booked, the activity may not operate.
Other requirements
Please call the activity provider 24 hours before your activity to reconfirm your booking. Your voucher has the necessary contact information listed.
Booking requirements (# of participants, vehicles, hours, etc.)
You can book a maximum of 8.
Required items to bring & attire
A valid government-issued photo ID
Additional notes
The tour is available in the following languages: English, French, Spanish, Italian, German, Russian, Portuguese, Dutch, and Greek.
To guarantee small group experience, this tour will be limited to a maximum of eight (8) guests.
The activity schedule is subject to change or cancellation due to weather or traffic conditions.
Excellent tour, comfortable clean van and most important a fantastic tour guide! We got to lucky in being able to book this tour at last minute, and have Marion as our guide. My friend and I found ourselves with one day... left in Nice and wanted to go to both Cannes and Antibes. We had not made any plans and our other friend who didn't mind driving the crazy roads had left the day before so we we're willing to take the train but frankly preferred something less stressful. We are not big fans of group tours but liked the idea of a small tour like this. It was totally last minute that I found this company via a google search since I inquired at 11 am the same day for the afternoon tour! They responded to my request immediately that they would try to fit us in or since they have a 2 person minimum they could possibly put a "group" together for us....and they pulled the rabbit out of the hat! Yes, we ended up with a private tour after dropping off the morning ladies. The booking agent was incredible and so was our tour guide. She was fun and friendly and when she was running a few minutes late to pick us up at the hotel she called which worked out even better for us! Since it was just the two of us we were able to select where we wanted to go, how long to stay and then remained back for dinner in Antibes. Marion shared her native knowledge of the area and could not have been nicer. We spend time in Cannes and then drove around the Cap du'Antibes and then the old city. We unfortunately arrived too late to visit the Picasso museum but that was only our fault. Marion took photos of us by the sea and pointed out the most important sites to see in a half day visit. We chose not to visit St Paul de Vence since we had been there already and that seemed a bit ambitious anyway! She raved about how excellent the company owner is and it showed in her enthusiasm for her work. (I had never heard of the company but turn out when I saw the brochure it was the only company they promote at Chevre d'Or where we stayed in Eze for their yacht and Ferrari experiences. A good sign!) We plan to return with a large group next year and will definitely choose this tour company and Marion!
more
We specifically loved our driver Olivier...
Great Guy..
Great driver and great guide...

I was totally satisfied with this service. I use you all the time for my city tours and transfers.
Read all reviews (19)
Payment / Cancellation Policy
Payment Methods
Credit card payment
Cancellation Policy
Any cancellations made after 09:00 local time, 1 business days prior to the activity will be subject to a charge of 100% of the total amount.
Top-Rated Activities for Nice
Cannes, Antibes and Saint-Paul-de-Vence Tour from Nice
Join the tour to three great places in French Riviera. Feel the stardom in Cannes, from Croisette to the film festival Palace. See Antibes' famed harbor and walls, and Saint-Paul-de-Vence's galleries.