Toledo Day Tour from Madrid with Lunch Options
Highlights
Learn about Toledo's mixed culture
Entrance to major sites such as the Church of St. Tome and Cathedral of Toledo
Reviews
Tour guide
Regina
Posted on:
2018/08/22
| Regina
Toledo full day tour
Thomas Bannon
Posted on:
2018/05/03
| Thomas Bannon
Read more
Overview
Madrid
8.5 hour(s)
Available Daily
English
Pick-up not available
What to expect
Enjoy a full day in the city of Toledo, a UNESCO World Heritage Site. Explore its rich cultural and historical heritage and spend a great day out of Madrid.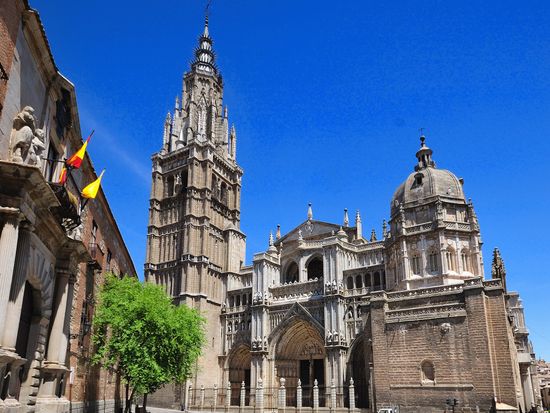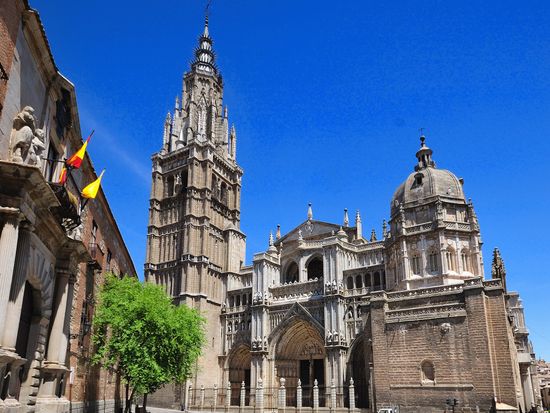 The beautiful imperial city-museum of Toledo, the World Heritage City, is located 70km away from Madrid. It is one of the oldest towns in Europe and is known as "the city of the three cultures" where Christians, Muslims and Jews coexisted harmoniously during the Middle Ages.
Overview
Inclusions: Transportation fee / English-speaking guide / Entrance to Cathedral of Toledo, Church of St. Tome, Synagogue of Santa Maria la Blanca, Monastery of San Juan de los Reyes and Mosque of El Cristo de la Luz / Bilingual Guide (English/Spanish) / Toledo sightseeing by bus
Check-in at Julia Travel Office
Toledo Cathedral and Church of Saint Tome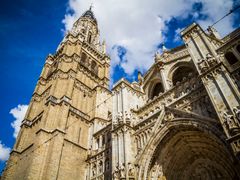 Upon arrival, cross Saint Martin's Bridge to reach Toledo's old town. Visit the San Juan de los Reyes Monastery and Santa Maria la Blanca Church, a synagogue that now functions as a museum. Continue to Santo Tome Church to see El Greco's best-known work, The Burial of the Count of Orgaz.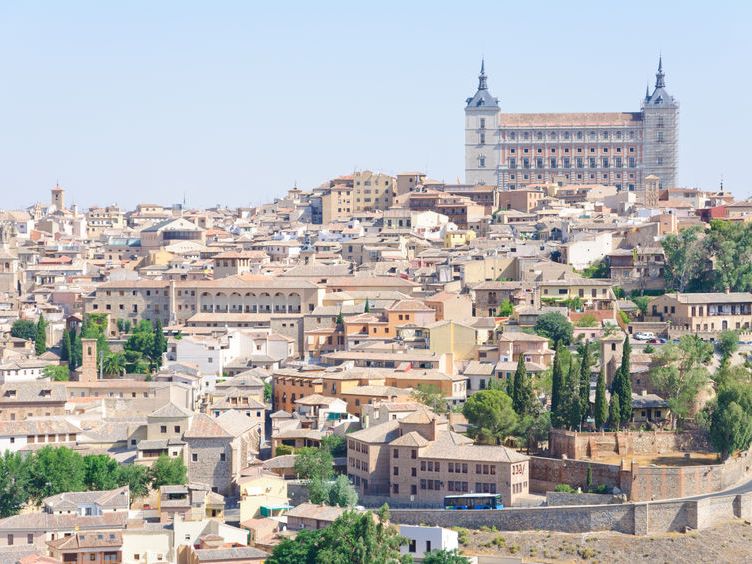 Proceed to the Cathedral, one of the most important Gothic Cathedrals in Spain. Admire its exterior decorated with art then head inside to see more masterpieces, including Greco paintings. End your walking tour with a visit to the Mosque of El Cristo de la Luz, one of the ten mosques in the city.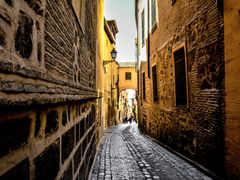 Enjoy panoramic sightseeing of Toledo with a stop at a viewpoint that offers stunning views of the city. Have free time to have lunch (if the option is selected) or try one of the many restaurants in the city at your own expense. Learn the famous technique of damascene after!
Tour Ends at Plaza de Oriente, Level 2
Location
Pick-up/Check-in Time & Location
Drop-off/Check-out Time & Location
Notes
Restrictions
Children 5 years old and under are free. Lunch and consumption not included.
Other requirements
The Cathedral of Toledo and St Tome Church visitors are kindly requested to respect the instructions of the Security staff:

Photography and filming are not permitted inside the exhibitions.
Required items to bring & attire
Walking shoes
Comfortable clothing
Additional notes
This tour conducted by a bilingual guide who will be speaking in two languages (English and Spanish) at once depending on the group of the day.
From April to October 2020: Monolingual Tour (available in English and Spanish)

From November 2020 to March 2021: Bilingual Tour (guaranteed in English and Spanish)
Tour guide
2018/08/22
Solo Travelers
Regina
Tour guide Martha was an outstanding and knowledgeable professional.
Toledo full day tour
2018/05/03
Solo Travelers
Thomas Bannon
The day started in a reasonably comfortable bus however all went pear shaped on arrival at the start point of our tour in Toledo.
There were no clear directions as to the gathering point on disembarking from the bus by ...our guide. She was not always visible.consequently I and two others were seperated from the group. After phone call back to Madrid we met up with rest of the group. On complaining to the tour guide we were met with a don't care and quite arrogant attitude. All too bad!!!
Would not wanted to br guided again by that particular guide
more
Great walking tour!
2018/02/24
Solo Travelers
Kate
Really enjoyed the experience of walking the narrow cobbled streets of Toledo. Lunch was outstanding! Do select the Spanish one.
Read all reviews (36)
Payment / Cancellation Policy
Payment Methods
Credit card payment
Cancellation Policy
Any cancellations made after 08:45 local time, 1 business days prior to the activity will be subject to a charge of 100% of the total amount.
Top-Rated Activities for Madrid
Editor's Picks for Madrid
Toledo Day Tour from Madrid with Lunch Options
Enjoy a full day in the city of Toledo, a UNESCO World Heritage Site. Explore its rich cultural and historical heritage and spend a great day out of Madrid.